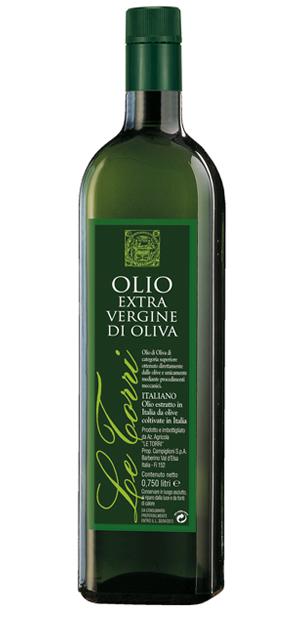 Oil of superior category obtained exclusively by olives and only through mechanical processes.
Types of olives:
Frantoio
Moraiolo
Leccino.


Period of harvest:
From the end of October to the end of November.


Acidity:
It varies from 0,15% a 0,25%.


Terrain:
Hill, medium paste, altitude 300 a.s.l.


Technique:
The olives are picked by hand at the right level of ripening and pressed by the same day.


Characteristics:
Intense green color that becomes gold-yellow with time and a full-bodied, harmonious fruity taste.
To fully appreciate its quality and fragrance it is preferable to taste it raw and keep it away from heat sources.


Packaging:
0,250 - 0,500 - 0,750 l. Marasca style bottles in cartons of 6 and 12. 5 l. demijohn in cartons of 2.